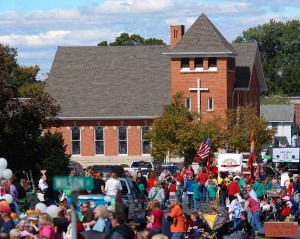 The Red Brick Church serves Stillman Valley, Byron, Davis Junction, Oregon, Rochelle, Rockford and other surrounding communities. It is a conservative, evangelical church located in Stillman Valley, IL. Though our church was founded in 1858, we continue to be as passionate as ever about the centrality of Christ and the sufficiency of His Word. Chris Brauns is the pastor.
The Red Brick Church's purpose is to glorify God and maximize our joy by making an extended family of fully-devoted followers of Christ. To that end, we want to be a local church where the truth comes into lively intersection with life — That means that on the one hand we will be true to the Word, but on the other we will consider what it means for how we live.
Click here for our church doctrinal statement.