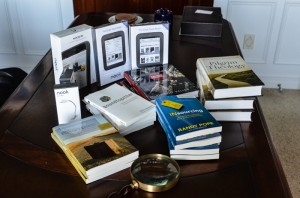 The give-a-ways will begin Friday, March 8 and continue through June 14, 2013.
You're on the honor system. Subscribe to my blog by email or by RSS Feeds and do one of the following:
Complete the Bound Together Quiz below
Or Attend our Bound Together Launch Party at the Red Brick Church
Or Attend a Bound Together Book Discussion, Thursday, April 18, at 7:00 PM at Barnes and Noble at CherryVale Mall in Cherry Valley, IL.
Once you have completed the quiz, you can click through to the answers on the link at the bottom of this page.
Here for Answers to the Bound Together Quiz