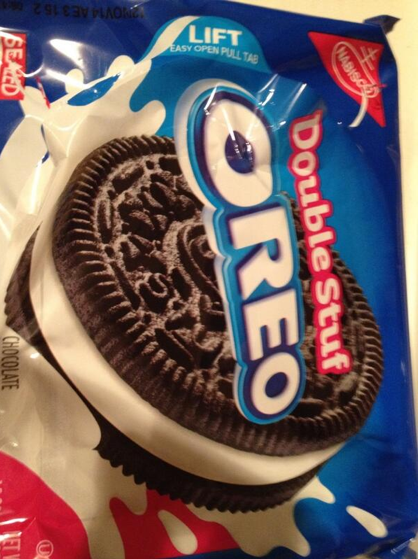 Pretending that God must give an account to people, rather than the other way around, deadens the heart to the need for a Savior.
Anyone who has ever tracked down the thief who ate the last row of Oreos knows that it is a common tactic for the accused to go on offense. The guy with black crumbs in the corner of his mouth accuses others of being greedy. (I speak from experience here).
After all, the best defense is a good offense.
Or is it?
Where cookie theft is concerned, it may work to put your accuser on defense. But with God it is an eternally danger game to presume that God is on trial. Could anything more ludicrous than the idea that God must give an answer to us? And, I say this soberly, it's a hell of a thing to be wrong about.
Yet people accuse God all the time. Here's why. All of us, even young children, have the law written on our hearts (Romans 2:14-15
). Unbelievers know deep down, whether they admit it or not, that they must answer to God. They know that conduct matters without even being told this is the case.
But many, rather than face up to the fact that they must answer to God, choose to go on offense. As C.S. Lewis pointed out, modern man has a tendency to presume that God is on trial. So those who should be on defense believe that where God is concerned, the best defense is a good offense. They start to point their fingers at God with "hard" questions and passionate excuses:
Why does God allow suffering?
Everyone disagrees about what the Bible teaches. It just says what you want it to say. Or it's too hard to understand the Bible.
My parents messed up my life. I can't be responsible.
Does God really expect that I should go to church when there are so many hypocrites there?
My circumstances are too difficult for God to really expect me to obey him?
God's plan is just too hard for me?
I'm doing my best so God will be okay with that.
God won't be upset if I don't go to church.
There is an aspect of this game of accusing God which "works." In the short run, it deadens the conscience to the person who is rejecting God. It helps people sleep at night. They feel okay about rebelling against God in an ongoing way because they feel they have their reasons.
And that is why going on the offense with God is such a dangerous game. Fooling ourselves into believing that God is on trial deadens the conscience to the need for a savior.
But rest assured. God isn't on trial. He's not in the dock. Hear the warning of Romans 9:20: "But who are you, O man, to answer back to God? Will what is molded say to its molder, 'Why have you made me like this?'"
We must all answer to God. Whoever believes in the Son has life, but for the one who does not, the wrath of God abides on him (John 3:36).