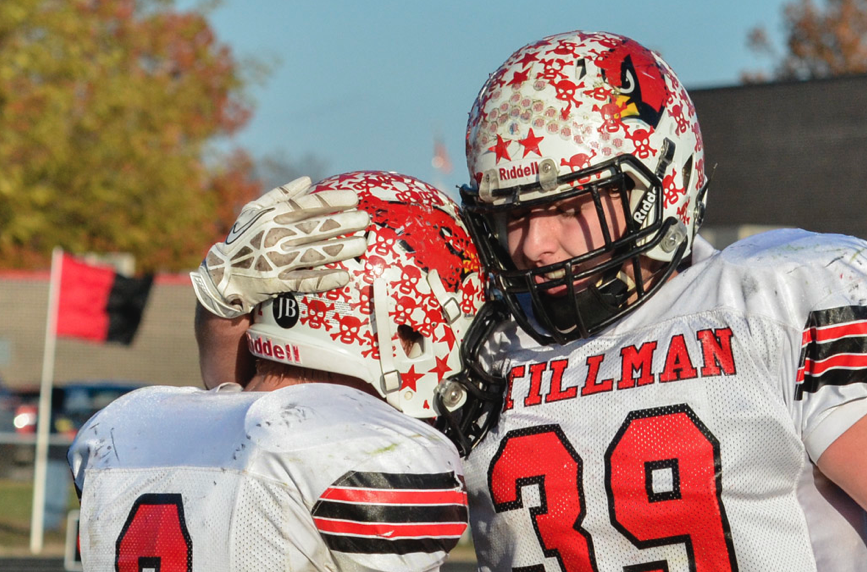 Here is what I am "yelling" at every sporting event – – if not verbally – – I am yelling with my heart.
Kick-off is a few hours away in Stillman Valley. My batteries are charged: literally and figuratively. I updated the firmware on my camera last night. And I reviewed football history with a coach (M.A.) over lunch at the Cardinal Cafe.
Which is to say – – I'm getting ready to click. And getting ready to cheer. I do yell occasionally. But I have never been penalized or booted from a game.
Having said that – – there are some things I don't yell. But I am thinking them on the inside. Here's part of the list:
I love young people. I don't yell about my love during football games. It would be awkward. But be assured that I care. That's what motivates me. It's why I post so many pictures. It's what makes it fun.
I love the young people on both teams. It goes without saying, but it needs to be said. While my biases are obvious, I enjoy being around all young people. I can't tell you how many times I have scrambled to get a good picture to a player from another team, even when they score against us. It's my small way of telling young people that our love is real. I have watched a lot of sporting events for area athletes. I've shot games when Stillman wasn't playing. I check to see how Byron wrestlers do. I pull for Winnebago kids. I get excited about Oregon athletics. I love young people, not colors and uniforms.
I am available. Not just me. Other pastors as well. You need to talk – – let's talk. You know how to get in contact with me. You can be a football player or a cheerleader or a chess team member or someone who is involved in no extra-curricular activities. Pastors are gifts that local churches make available to people. We are busy gifts. We can't do everything. But if you are facing something, then let's get together and chat. Soon. You – – or your folks – – or your friends – – local churches are available to you.
I take confidentiality very seriously. While it is true that I have a son and daughter who are still in the system, I don't tell them personal details of ministry. I never give unqualified promises that I will never tell a soul what you say. After all, if you tell me you are going to bomb the school, then I should mention it to your folks. But it is always my goal to treat confidential matters very seriously. If you meet with me, then we can do it in a way that is private. (Though I don't meet alone with women/ girls!) If you message me, it's between us.
Even if I am not the right person for a problem, I can help you get in touch with the right person. Many areas are outside of my expertise. But often one of the first steps is to find the right person to talk to. I can help with that.
You are not alone. High school can be lonely. Life can be lonely. Lots of people feel lonely. If you feel that way, then you are not the only one. But you don't need to be alone.
You will never graduate from being loved or cared about by God's people. High school is a short season. It's soon over. But some things are eternal and love is one of them. So don't go it alone. Find a good church home – – love and be loved – – we're available to you.
Like I said – – it would be awkward to yell all that stuff aloud. It's kind of wordy. So I'll stick with, "One-two-three-four – – you know what those cleats are for – – stomp 'em." But the points are above are what I am really thinking.