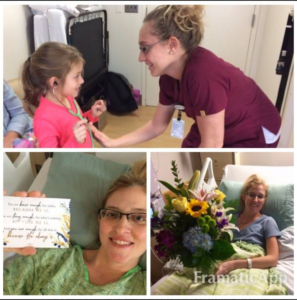 "Why?" we cry out when we suffer. While we cannot understand all the reasons for pain. There are comforting answers to consider.
Many of you have prayed recently for our niece Michelle who underwent major surgery last week. Michelle (the daughter of one of my wife's many sisters) is the mother of five daughters and a pastor's wife.
Michelle is home and recovering. But more surgeries and a long road await.
Yesterday I preached at Johnston Evangelical Free Church in Iowa for Michelle's husband Jeremy. The title of my sermon was "Why?" I preached on 2 Corinthians 1:3-11 and the Apostle Paul's comments on his own painful afflictions in that passage.
Of course, we cannot understand intellectually or comprehensively why people suffer. We might as well attempt to individually name every grain of sand on the beach as to explain all of God's sovereign ways. All of God will not fit between our ears.
But, amid pain, God does give us comforting answers to consider that sustain us and help us find our way forward.
You can listen to the sermon on Johnston Evangelical Free Church's web site.