Archives For Gospel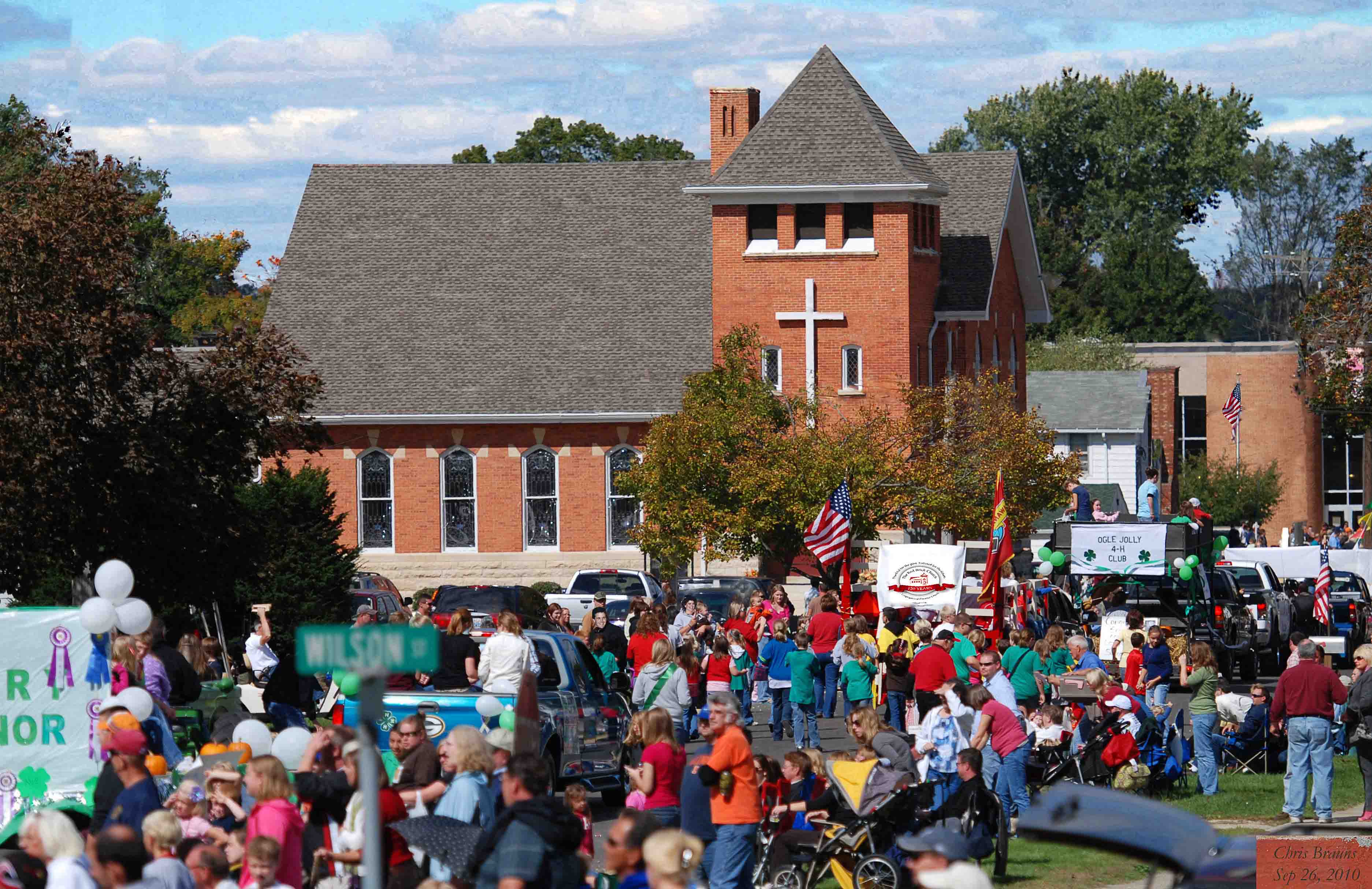 Liberal Christianity is a death sentence in every regard. Those churches and denominations who refuse to stand for the Word of God, salvation through Christ, the virgin birth, the substitutionary atonement, the imminent return of Christ and other core articles of faith soon slide into irrelevance. Worst of all, they fail to point people to the Good News that for all who receive Christ, to those who believe in His name, he gives the right to become children of God (John 1:12).
Because liberal Christianity is a death sentence, in the early 1980's, the Red Brick Church where I serve as pastor, voted to leave the United Church of Christ.  The denomination no longer stood for orthodox Christianity. We had to leave. Had our church not made that move, I would not be the pastor there, and likely no one else would have been left either.
In Sunday's New York Times, Ross Douthat of the New York Times describes what happens to churches that succumb to the apostasy of theological liberalism:
But if conservative Christianity has often been compromised, liberal Christianity has simply collapsed. Practically every denomination — Methodist, Lutheran, Presbyterian — that has tried to adapt itself to contemporary liberal values has seen an Episcopal-style plunge in church attendance. Within the Catholic Church, too, the most progressive-minded religious orders have often failed to generate the vocations necessary to sustain themselves . . .
Read the whole thing here.
Churches that allow themselves to be shaped by the world, with the hope of being relevant to the world, soon find out that they are irrelevant. And most people know it . . . .which is why, soon enough, the churches are empty.
Liberal Theology and the Homosexual Debate
Elsewhere, Kevin DeYoung has explained why no denomination will survive the homosexual debate.
There is no way, short of a miraculous and full-scale changing of hearts and minds, for North American denominations to survive the homosexuality crisis. Denominations like the PCUSA, ELCA, RCA, UMC, and Episcopal Church will continue. They won't fold their tents and join the Southern Baptists (though wouldn't that be interesting!). I'm not suggesting most of our old, mainline denominations will disappear. But I do not see how any of these once flourishing denominations will make it through the present crisis intact.
Read the rest here.
See also Kevin DeYoung's post, Toward Denominational Unity
The reason many people are worn out in the Christian life is because they have fundamentally misunderstood how we grow as a believers. Here is an important video from Tullian in which he reflects on how Christians grow in grace.
This Fall, I am preaching from Romans 8. If you don't understand why the Gospel is such good news, we would invite you to visit the Red Brick Church!
D. Martyn LLoyd-Jones:
If we tell Christians that their past sins, their present and their future sins have already been put away by God, are we not more or less telling them that they are free to go out and sin? If you react in that way to my statements I am most happy, for I am obviously a good and true interpreter of the Apostle Paul. It was because he preached such things that people said, "What shall we say then? Shall we continue in sin that grace may abound? (chapter 6:1). That is the very charge they were bringing against him, and if we do not preach and represent the gospel in a way that sounds dangerous at first, we are not preaching it truly. The true preaching of the gospel is always liable to be misunderstood by people in that way. The Apostle has already given the answer in chapters 6 and 7, proving that there is no risk at all, but the opposite."  D. Martyn Lloyd-Jones, Romans 7.1-8.4, Banner of Truth, pages 273-273.
I agree with Zach Nielsen that I need to hear this over and over again:
Evangelicals commonly think today that the gospel is only for unbelievers. Once we're inside the kingdom's door, we need the gospel only in order to share it with those who are still outside. Now, as believers, we need to hear the message of discipleship. We need to learn how to live the Christian life and be challenged to go do it. That's what I believed and practiced in my life and ministry for some time. It is what most Christians seem to believe.

As I see it, the Christian community is largely a performance-based culture today. And the more deeply committed we are to following Jesus, the more deeply ingrained the performance mindset is. We think we earn God's blessing or forfeit it by how well we live the Christian life.

Most Christians have a baseline of acceptable performance by which they gauge their acceptance by God. For many, this baseline is no more than regular church attendance and the avoidance of major sins. Such Christians are often characterized by some degree of self-righteousness. After all, they don't indulge in the major sins we see happening around us. Such Christians would not think they need the gospel anymore. They would say the gospel is only for sinners.

For committed Christians, the baseline is much higher. It includes regular practice of spiritual disciplines, obedience to God's Word, and involvement in some form of ministry. Here again, if we focus on outward behavior, many score fairly well. But these Christians are even more vulnerable to self-righteousness, for they can look down their spiritual noses not only at the sinful society around them but even at other believers who are not as committed as they are. These Christians don't need the gospel either. For them, Christian growth means more discipline and more commitment.

Then there is a third group. The baseline of this group includes more than the outward performance of disciplines, obedience, and ministry. These Christians also recognize the need to deal with sins of the heart like a critical spirit, pride, selfishness,envy,resentment, and anxiety. They see their inconsistency in having their quiet times, their failure to witness at every opportunity, and their frequent failures in dealing with sins of the heart. This group of Christians is far more likely to be plagued by a sense of guilt because group members have not met their own expectations. And because they think God's acceptance of them is based on their performance, they have little joy in their Christian lives. For them, life is like a treadmill on which they keep slipping farther and farther behind. This group needs the gospel, but they don't realize it is for them. I know, because I was in this group.

Gradually over time, and from a deep sense of need, I came to realize that the gospel is for believers, too. When I finally realized this, every morning I would pray over a Scripture such as Isaiah 53:6," All we like sheep have gone astray; we have turned every one to his own way; and the Lord has laid on him the iniquity of us all," and then say, "Lord, I have gone astray. I have turned to my own way, but you have laid all my sin on Christ and because of that I approach you and feel accepted by you."

I came to see that Paul's statement in Galatians 2:20, "The life I now live in the flesh I live by faith in the Son of God who loved me and gave himself for me," was made in the context of justification (see vv. 15-21). Yet Paul was speaking in the present tense: "The life I now live …." Because of the context, I realized Paul was not speaking about his sanctification but about his justification. For Paul, then, justification (being declared righteous by God on the basis of the righteousness of Christ) was not only a past-tense experience but also a present-day reality. Paul lived every day by faith in the shed blood and righteousness of Christ. Every day he looked to Christ alone for his acceptance with the Father. He believed, like Peter (see 1 Pet. 2:4-5), that even our best deeds–our spiritual sacrifices–are acceptable to God only through Jesus Christ. Perhaps no one apart from Jesus himself has ever been as committed a disciple both in life and ministry as the Apostle Paul. Yet he did not look to his own performance but to Christ's "performance" as the sole basis of his acceptance with God.

So I learned that Christians need to hear the gospel all of their lives because it is the gospel that continues to remind us that our day-to-day acceptance with the Father is not based on what we do for God but upon what Christ did for us in his sinless life and sin-bearing death. I began to see that we stand before God today as righteous as we ever will be, even in heaven, because he has clothed us with the righteousness of his Son. Therefore, I don't have to perform to be accepted by God.

Now I am free to obey him and serve him because I am already accepted in Christ (see Rom. 8:1). My driving motivation now is not guilt but gratitude. Yet even when we understand that our acceptance with God is based on Christ's work, we still naturally tend to drift back into a performance mindset. Consequently, we must continually return to the gospel. To use an expression of the late Jack Miller, we must "preach the gospel to ourselves every day." For me that means I keep going back to Scriptures such as Isaiah 53:6, Galatians 2:20, and Romans 8:1. It means I frequently repeat the words from an old hymn, "My hope is built on nothing less than Jesus' blood and righteousness.
D. Martyn Lloyd-Jones:
We can put it in the form of an illustration. The difference between an unbeliever sinning and a Christian sinning is the difference between a man transgressing one of the laws of England or any other State, and a member of a family doing something that is displeasing to another member of the family. In the one case a man commits an offence against the State; in the other a husband, say, has done something that he should not do in his relationship with his wife. He is not breaking a law, he is wounding the heart of his wife. That is the difference. It is no longer a legal matter, it is a matter of personal relationship now, and that, a relationship of love. The man does not cease to be the husband of the woman, nor the woman to be the wife of the husband. Law does not come into the matter at all; it lies outside that realm. In a sense it is now something much worse than a legal condemnation. I would rather offend against a law of the land objectively outside me, then hurt someone I love. Romans 7:1-8:4, Banner of Truth, page 278.
On an online news article tells how Norway's Kasper Ilaug responded to a call saying that nearby young people were in grave danger.  Christian brothers and sisters, we have also received a desperate phone call. Will we respond like Kasper Ilaug?
Kasper Ilaug had been sitting in his cabin on Norway's Storoya Island when a friend contacted him to say that something terrible had happened following the bomb blast in Oslo and that he must use a nearby boat to help rescue people from Utoeya.
'I thought he was joking with me,' he said.
But determined to do what he could, he grabbed his iPad, mobile and put on a bright yellow jacket with a red helmet and ran down to and 18ft fishing boat before heading off in the direction of Utoeya island, north west of Oslo.

Within minutes he had reached the shore and spotted a number of children hiding behind the rocks and crouching behind trees.
'We saw some youngsters laying there and waving to us. They were terrified,' he said. Most of them, dressed in nothing but bathing suits, were shivering from the cold and quickly clambered into the boat.
'I then got this text message from one of my friends that said there's a lunatic out there shooting people,' he told CNN news.
Making three trips in total, at one point he spotted a group of youngsters behind some rocks.

'I tried to wave to them and to get their attention, but I didn't get a reponse. I thought maybe they are still in shock or laying behind that rock for shelter.'
Rescue workers set up camp across a lake and opposite the small island of Utoeya
At least 84 people have been killed in the devastating attack on Utoeya island
However he soon realised they had been killed by the suspected gunman Anders Breivik, 32, who had been on a rampage, calling over his victims before opening fire on them.
Breivik killed 84 people at the summer political youth camp which was organised by the country's leading Labour Party.
Victims described how they could hear his boots crunching on the ground as he sought out his victims and wearing what appeared to be a police uniform.
Mr Ilaug said several of the people he rescued told him that a policeman has opened fire on them.
'I think I made three trips, they were so grateful. One girl started crying.
'We're just 4.7 million people. Nothing much happens here. Even in catastrophic situation like this, we keep calm.

'I'm just an ordinary Norwegian people. I expect that other Norwegians would do the same thing for me in a similar situation.'
Of course, we have not received a phone call.  Rather God has spoken to us in His Word.  The situation of lost people is as desperate at that of those on the island in Norway. All have sinned and fall short of God's glory. The wages of sin is death. And not everyone who thinks he or she is going to Heaven is.
The Good News has been entrusted to us.  We have a mission.
Sure the guy has a gun.  Yet, as Luther contended, the mission is worth the risk!  Don't get sidetracked with petty issues. Let's get in our boats and go.
Click here to watch Deb describe how God completely changed her life.
HT: Desiring God
Jeremy Carr interacts with a quote often flung about in today's church culture:
That quote is often attributed to St. Francis of Assisi though he probably never said it. While it commends us to live out the Gospel through our life, it falls short of what it means to preach the Gospel and it actually makes no sense at all. I recently heard D. A. Carson comment that it would be like telling a news reporter to "Give the news and if necessary use words." After all Gospel means good news. News is something you tell people.
Ed Stetzer has said it would be like telling people to feed the poor and if necessary use food. At a minimum . . .
Read the rest here.
See also, J.D. Greear, "Tell me your phone number, if necessary use digits."