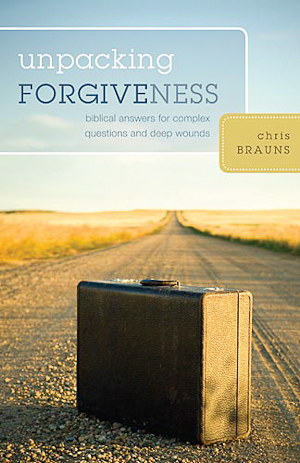 The below forgiveness quotes are some of the most important in history. But you can probably add important ones that I am missing in the comments!
Forgiveness Quotes from Jesus
. . . And forgive us our debts, as we also have forgiven our debtors . . . For if you forgive others their trespasses, your heavenly Father will also forgive you, but if you do not forgive others their trespasses, neither will your Father forgive your trespasses.  Matthew 6:12, 14-15.
Then his master summoned him and said to him, 'You wicked servant! I forgave you all that debt because you pleaded with me.  And should not you have had mercy on your fellow servant, as I had mercy on you?' And in anger his master delivered him to the jailers, until he should pay all his debt.  So also my heavenly Father will do to every one of you, if you do not forgive your brother from your heart. Matthew 18:32-35
And when they came to the place that is called The Skull, there they crucified him, and the criminals, one on his right and one on his left.  And Jesus said, "Father, forgive them, for they know not what they do."~ Luke 23:33-34 See Didn't Jesus Forgive Unconditionally on the Cross
Forgiveness Quotes from The Apostle Paul
 Repay no one evil for evil,but give thought to do what is honorable in the sight of all.  If possible, so far as it depends on you, live peaceably with all. Beloved, never avenge yourselves, but leave it to the wrath of God, for it is written, "Vengeance is mine, I will repay, says the Lord." To the contrary, "if your enemy is hungry, feed him; if he is thirsty, give him something to drink; for by so doing you will heap burning coals on his head." Do not be overcome by evil, but overcome evil with good. Romans 12:17-21 – See Forgiveness and Virginia Tech
Be kind to one another, tenderhearted, forgiving one another, as God in Christ forgave you. Ephesians 4:32
Bearing with one another and, if one has a complaint against another, forgiving each other; as the Lord has forgiven you, so you also must forgive. Colossians 3:13
Alexander the coppersmith did me great harm; the Lord will repay him according to his deeds.  Beware of him yourself, for he strongly opposed our message. 2 Timothy 4:14-15
Forgiveness Quotes from the Psalms
Fret not yourself because of evildoers; be not envious of wrongdoers! For they will soon fade like the grass and wither like the green herb. Psalms 37:1-2
Forgiveness Quotes from Shakespeare
The quality of mercy is not strained, It droppeth as the gentle rain from heaven, Upon the place beneath: it is twice blessed; It blesseth him that gives and him that takes. Shakespeare, The Merchant of Venice, IV, i.
Forgiveness Quotes from Dietrich Bonhoeffer
Cheap grace is the preaching of forgiveness without requiring repentance. The Cost of Discipleship, page 47.
But do we also realize that this cheap grace has turned back on us like a boomerang?  The price we are having to pay today in the shape of the collapse of the organized church is only the inevitable consequence of our policy of making grace available to all at too low a cost.  We gave away the word and sacraments wholesale, we baptized, confirmed, and absolved a whole nation unasked and without condition.  Our humanitarian sentiment made us give that which was holy to the scornful and the unbelieving.  We poured forth unending streams of grace.  But the call to follow Jesus in the narrow way was rarely ever heard.  A Testament to Freedom,  310.
Nothing can be more cruel than the tenderness that consigns another to his sin.  Nothing can be more compassionate than the severe rebuke that calls a brother back from the path of sin. Life Together, 107.
. . . it is only when God's wrath and vengeance are hanging as grim realities over the heads of one's enemies that something of what it means to love and forgive them can touch our hearts. In a letter to Eberhard Bethge, Letters and Papers from Person, ed. Eberhard Bethge, 157.
Forgiveness Quotes from C.S. Lewis
"Last week, while at prayer, I suddenly discovered—or felt as if I did—that I had really forgiven someone I have been trying to forgive for over thirty years." Letters to Malcolm Chiefly On Prayer, page 106.
Forgiveness Quotes from L. Gregory Jones (author of Embodying Forgiveness)
"Cheap grace denies any real need for deliverance from sin since it justifies the sin instead of the sinner.  As such, cheap grace offers consolation without any change of life, without any sense of either dying or rising in Christ.… Bonhoeffer concluded that…the Lutheran church in Germany had been unable to resist Hitler because cheap grace had triumphed…. Repentance and confession must be practiced in specific and concrete ways, as part of the larger craft of forgiveness, if they are to result in that truthfulness that empowers people for faithful discipleship to Jesus Christ.  That is why Bonhoeffer stressed the importance of church discipline and why he insisted that forgiveness cannot be unconditional." Embodying Forgiveness, 13, 19.
Forgiveness Quotes on Defeating Bitterness
Fret not yourself because of evildoers, and be not envious of the wicked, for the evil man has no future; the lamp of the wicked will be put out. Proverbs 24:19-20. Old Testament Theologian Bruce Waltke summarizes this verse, "Keeping the extinction of [evildoers'] lamp in view will extinguish burning envy."The Book of Proverbs 15-31, ed. R.K. Harrison and Robert L. Jr. Hubbard, The New International Commentary of the Old Testament (Grand Rapids: Eerdmans, 2005), 285-286
"An obsession with enemies and rivals cannot be simply switched off, but it can be ousted by a new focus of attention; note the preoccupation with the Lord himself." Derek Kidner, Psalms 1-72, 149.  Kidner makes this comment in reference to Psalm 37 which is also a wonderful resource for conquering bitterness.
Forgiveness Quotes from Aleksandr Solzhenitsyn
Formerly you never forgave anyone.  You judged people without mercy.  And you praised people with equal lack of moderation.  And now an understanding mildness has become the basis of your uncategorical judgments.
Forgiveness Quotes on Conditional Forgiveness
See Conditional Forgiveness is Taught by Many Christian Authors and Theologians
See 5 Problems With Unconditional Forgiveness
Other Forgiveness Links