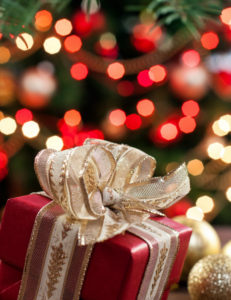 Local churches given wonderful gifts to their communities. The gratitude of people who receive those gifts reminds us that the sacrifice of persevering in a local church is worth it.

My pretty wife, Jamie, and I found ourselves with an extra hour on this wintry day. So Jamie put some Christmas goodies on a plate and we made a pastoral visit.
The couple we called on is experiencing health problems. They won't be able to go out this Christmas weekend except for dialysis.
Our senior saints were thrilled Jamie and I stopped by – – happier than we deserve. I talked to this couple about doing chores on the farm. I read from Luke 2:8-14 and Jamie and I prayed for them and their family.
As I said – – they appreciated our visit more than we deserved – – but a simple pastoral visit was a Christmas gift they were thrilled to receive.
On the way home, the thought struck me again. Jamie and I were able to make our visit only because of our local church. So many people work so hard — and pray so hard — and persevere through so many meetings — so that together we can wrap the package of pastoral hospital visits — and counseling sessions — and December 23 visits. And sometimes when we give those presents, the people open their package with the delight of children.