Archives For admin
If you wrestle with doubts about life and Christianity, we are praying that our 2015 Christmas series at the Red Brick Church will deeply encourage your heart.
No one welcomes mental doubts, especially at Christmas time. We want a confident Christmas. We long to be free of fear and sure about life will unfold.
Still, doubts nag. We wonder. What if there is no truth to the Christmas message? What if Christmas is a made up story that never really happened? What if there is nothing more than the material world? How will everything work out?
We can't just wish the doubts away. Fears invade our minds and refuse to leave.
Yet, we don't need to feel this way.
The Bible tells us that God gave us the Gospel of Luke's for the purpose of giving us confidence. Luke explained that his reason for writing his account of Jesus was that we might have certainty that story of Christ is real. Luke wrote:
It seemed good to . . . write an orderly account . . . that you may have certainty concerning the things you have been taught. Luke 1:3-4
So it is in Luke's gospel – – in soaking in it – – and in hearing it preached – – that we find a confident Christmas.
Beginning, Sunday, November 29, Pastor Chris Brauns will preach a new series at the Red Brick Church, In Search of a Confident Christmas: Biblical Messages from Luke's Gospel For Moving Beyond Doubt. These sermons will show how Christians can defeat doubts and know deep joy this Christmas season.
Services at The Red Brick Church are at 9:00 a.m. and 10:30 a.m. Sunday School is scheduled during the first service and children's church up to second grade is provided during the 10:30 hour. Listen to our sermons at http://theredbrickchurch.org/sermons/.
The Red Brick Church will also offer:
A Children's Christmas Program on December at both the 9:00 AM and 10:30 AM services.
Christmas Eve Services at 4:00 PM and 10:30 PM.
In addition to the series, the below posts on Pastor Chris Brauns' web site may be an encouragement:
R.C. Sproul Punches Holes in One of Freud's Theories
Incurable Cancer and the Problem of God
Can We Be Good Without God? (The Moral Argument)
John Frame: The Great Question Confronting Modern Humanity
Hopefully, you are buying a present for at least one reader this Christmas. Here are a few ideas to consider.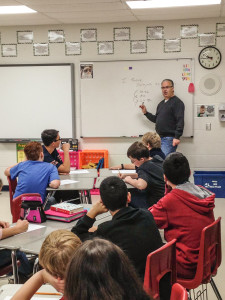 I taught seven sections of 7th grade English today at Meridian Junior High in Stillman Valley. I cannot imagine a more beautiful group of young people. They were engaged, enthusiastic, and they even laughed at some of my jokes. We had a great time.
Here is how their teacher, Mrs. Hurt, summarized our time together:
Seventh grade English hosted a guest speaker today. Rev Dr Chris Brauns; community pastor, photographer and published author, spoke on the writing process with students.The students made connections with their narrative essays to his visual of the "big idea engine and supporting idea cars."
Rev. Brauns modeled the writing process of generating an idea with example topics from his experience as a community events photographer.
Students then generated and created story concepts. Our creative students produced ideas ranging from swimming inside Lambeau field, a tickle competition, to a runaway elephant named Tootsie.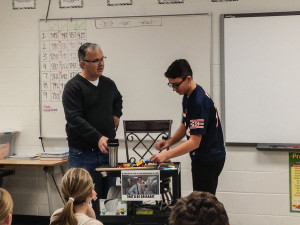 Students enjoyed asking Rev Brauns questions about the publishing process and his insights on writing to publish.
The students are now equipped with inspiration and motivation to begin writing their personal narratives about a challenging experience in their lives. Mrs. Hurt and the 7th grade students would like to thank Rev Brauns for visiting and sharing his experiences and ideas on the writing process.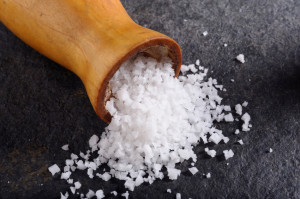 Two documents from Chris Brauns's personal notes for his series on the Sermon on the Mount. One is an uneven summary of the sermons. The other is the glossary of terms I thought I should understand in order to preach the series.
Sunday I preached my 25th and final sermon in my series on the Sermon on the Mount. The exhortation was to "make fresh decisions to be astonished by hearing Jesus's words and obeying them." Listen here.
As a part of the sermon, I pointed out some highlights from the series. You can review those highlights in the below document.
SERMON SUMMARIES FOR THE SERMON ON THE MOUNT
It may also be of interest to you see the glossary I made for my own study. This is technical because I wrote it for my own use. It's unedited and of uneven quality.
Here is a Tim Keller sermon that will feed the soul of people in our day. This sermon will help you understand some of the reasons you think like you do. And it will show how Christ can set you free. In terms of interacting with the cultural waters in which we swim, it is one of the most profound sermons I have ever heard.
Watch, listen, and be nourished.
Justin Taylor summarizes:
Tim Keller speaking at chapel for Wheaton College (November 11, 2015), explaining that our culture repudiates as oppressive the idea that someone else names us and gives us an identity, but that when you trust Christ you have the only identity on earth that is received instead of achieved.
Keller goes on defend a form of individualism as inescapable but to critique expression individualism (the idea that you must look inside and then express them outwardly no matter what anyone says). He offers five critiques: it is  (1) incoherent; (2) unstable; (3) illusory; (4) crushing; (5) excluding.
We are social beings who need recognition and naming from outside—someone whom you love, approve, and esteem—to speak to you.
See also:
Communicating Truth in Our Late Modern Moment
HT: JT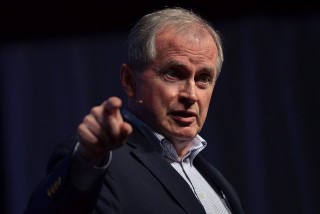 Collin Hansen hosts one of my favorite podcasts. In this episode he interviews D.A. Carson and probes the accuracy of the aphorism, "God loves the sinner but hates the sin." Carson shows why the saying "is close but finally wrong." His answer is careful and nuanced.
Carson makes important summary comments at both the beginning and the end.
Listen here.
Easily, my most important educational choice was deciding 25 years ago to systematically memorize Scripture.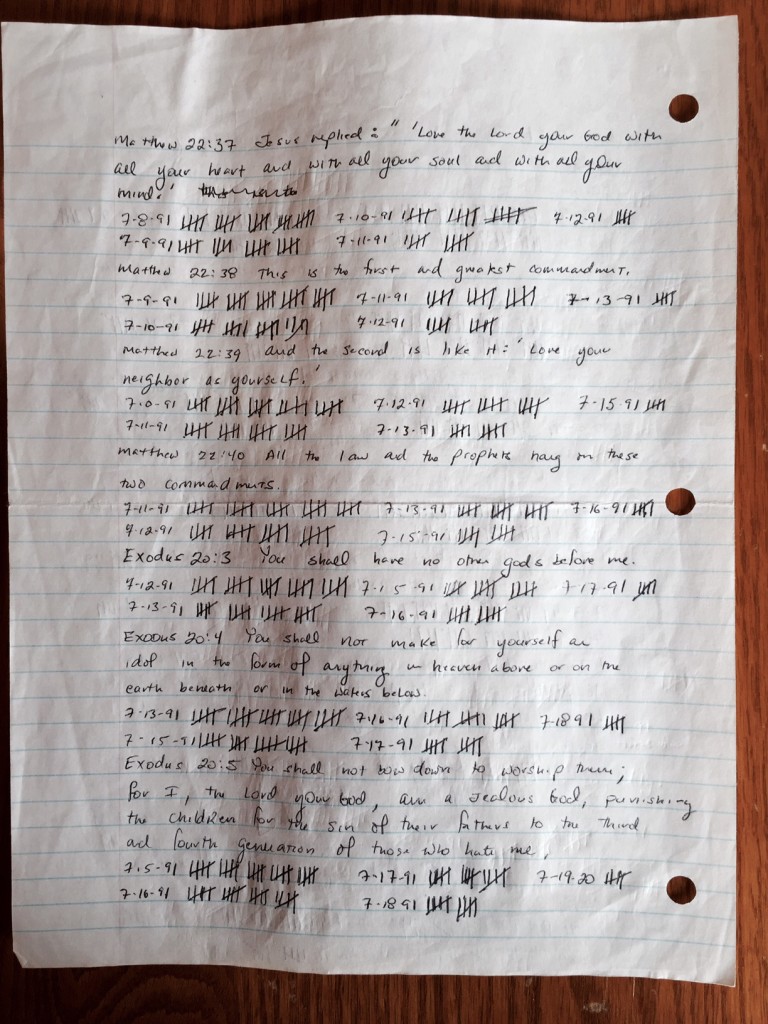 Here is a brief summary of the system I use for memorizing Scripture. I originally learned this approach from Jim Jeffery in the Fall of 1990, though I have adapted it over the years. My system shares similarities with An Approach to Extended Memorization of Scripture
.
Repeat to Remember
My system for Scripture memorization is divided into two parts. First, I repeat to remember.
After identifying a verse to memorize, I say it aloud. Ideally, I interpret the verse with the inflection of my voice and attitude of my heart as I say it. But there is some "chanting" involved. The idea is to wear a rut in my mind with God's Word. My goal is to to say the words of a verse so many times that they are as second nature as a phone number or address.
I "repeat to remember" using the following regiment for each verse I memorize:
Day 1- 25 times
Day 2 – 20 times
Day 3 – 15 times
Day 4 – 10 times
Day 5 – 5 times
So by the end of the 5th day I have repeated a given verse 75 times. As can be seen from the image to the right, there is nothing fancy about my system. I write the verse out and tally each repetition. The image shows that in July of 1991 I was memorizing Matthew 20:37-40 followed by the 10 Commandments.
On the first day, I often look at the verse while quoting it. If it is a longer verse, I memorize it one phrase at a time. I also look closely at it on the page and form a mental snapshot of the verse. I don't mean to imply I have a "photographic memory." I don't. But the combination of repeatedly vocalizing the words of the verse, hearing it as I say it, and picturing it in my mind, all serve to engrave the words on my memory.
On days 2-5, I still need to look at the verse again. But it grows easier to remember each day. If I struggle to remember a verse when reviewing it, I may quote it additional times.
Saying it aloud is important. The discipline of vocalizing each word aloud means that I also hear it.
When I am memorizing verses, I also incorporate quoting the texts into the fabric of ministry. For example, I have recently been memorizing Paul's wonderful prayer in Colossians 1:9-14. So even as I followed the formal regiment for memorizing those verses, I have repeated or paraphrased it many additional times during my own times of prayer and counseling sessions.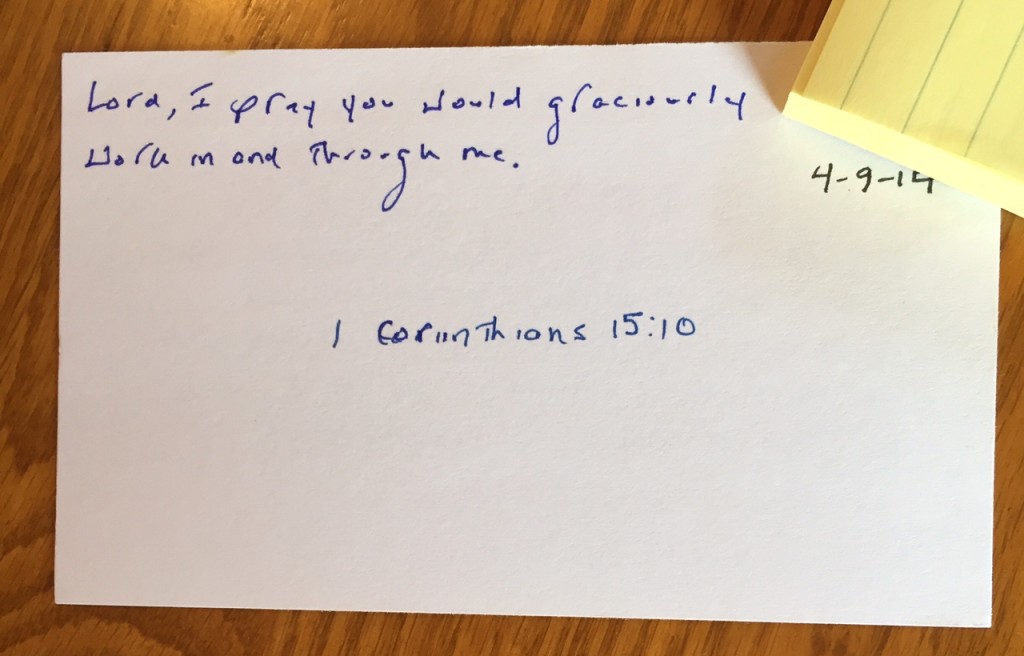 At other times, I incorporate verses I am memorizing into conversations or counseling sessions. I simply say something like, "Recently, I have been memorizing Colossians 1:9-14. In those verses, Paul prays . . ." Sharing verses in conversation models a commitment to God's Word and shares the content of particular passages.
Review to Retain
Second, having repeated to remember, I review to retain.
After I have completed the sequence of saying the verse 25-20-15-10-5 times across consecutive days, I write the verse on a 3×5 card and review it daily. Ideally, I review a particular verse:
Daily for 45-60 days
Weekly for a year
Monthly for 2-3 years
2-3 times per year for life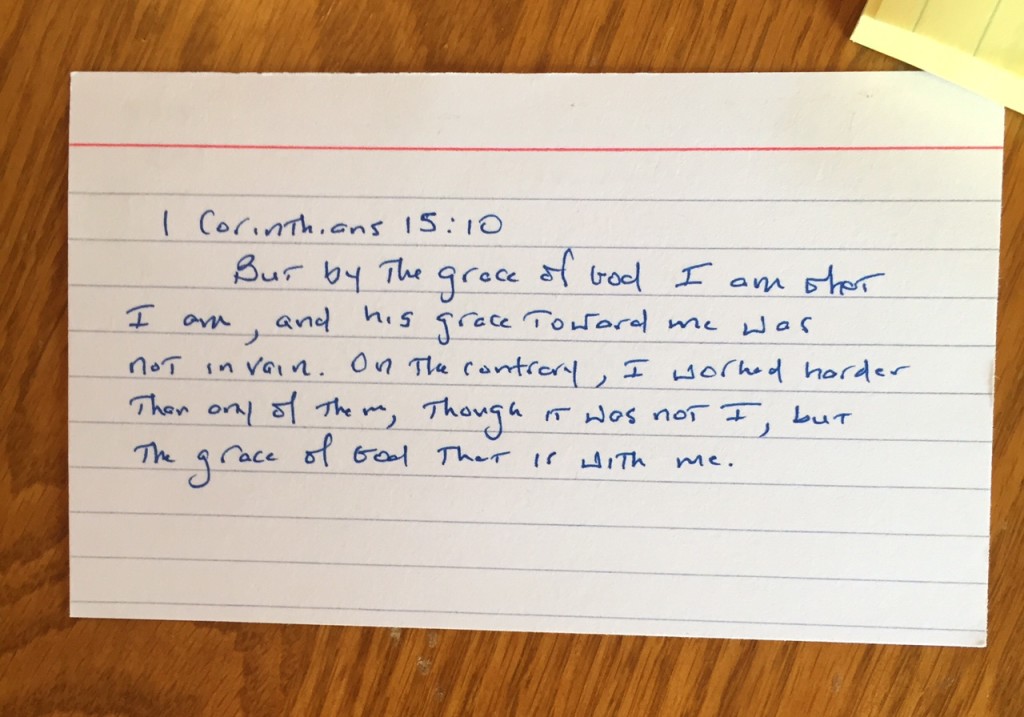 When I make a mistake in reviewing a verse, which I often do, I correct the mistake and say it the right way more than once. If I really struggle quoting a particular verse, then I put it through the "repeat to remember" sequence again.
Of course, there are many other memory techniques that can be employed including using music or association techniques. But in my experience, long term Scripture memorization comes down to repetition. Intentionally repeat a verse 4-500 times across several years and you will remember it.
Systematic long term memorization of Scripture requires only minutes on any given day. I took a break while writing this to review 10 verses. It took me one minute and twenty-two seconds to recite them. It was a minute and twenty-two seconds well spent.
See also:
Memorize a Psalm in Order to Be Moved
The final pages of The Jesus Storybook Bible: Every Story Whispers His Name
:
One day, John knew, Heaven would come down and mend God's broken world and make it our true, perfect home once again.
And he knew, in some mysterious way that would be hard to explain, that everything was going to be more wonderful for once having been so sad.
And he knew then that the ending of The Story was going to be so great, it would make all the sadness and tears and everything seem like just a shadow that is chased away by the morning sun.
"I'm on my way," said Jesus. "I'll be there soon!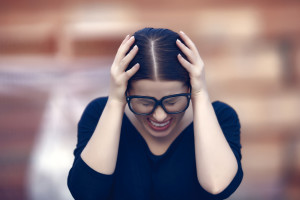 In Sunday's sermon, I defined the term "self-referential absurdity." This is an important concept when dealing with the mind of the late modern age. Have you ever encountered self-referential absurdity?
Self-Referential Absurdity – When the application of a claim to itself refutes what is being claimed, it demonstrates "self-referential absurdity."
The most obvious example of "self-referential absurdity" is the claim that there are no absolutes. Such a claim contradicts itself by saying absolutely that there are no absolutes.
Likewise, people who insist that it is wrong to make moral judgments of any sort, are themselves making moral judgments, and hence demonstrate "self-referential absurdity."
When Jesus gave the Golden Rule in Matthew 7:12, he made sure to anchor His ethic in the "law and the prophets." So what Jesus taught is in sharp contrast with the view many hold today that ethics are strictly a matter of the views of people.