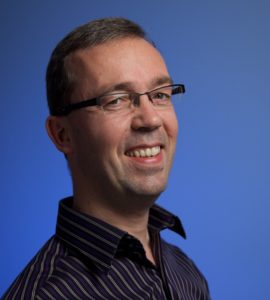 One in ten people struggle with depression. Over the course of a lifetime, one in four will battle this condition. In the below sermon at Bethel Church, pastor, author, and professor Dr. David Murray preaches a sermon on Psalm 77 that surveys depression and offers a broad strategy for battling the blues. The audio for this sermon is available on Bethel's web site.
If you battle depression, be assured that you are not alone. Many of history's greatest leaders were attacked by their thoughts. Abraham Lincoln once said about his depression.
"I am now the most miserable man living,"  . . . "If what I feel were equally distributed to the whole human family, there would not be one cheerful face on the earth. . . Whether I shall ever be better I can not tell . . .  To remain as I am is impossible; I must die or be better."
Great pastors have been swamped by depression too.  Charles Spurgeon was one of the greatest preachers ever.  But, his church leaders once informed his congregation:
"You are anxious to hear about our poor pastor – – he is very bad.  Very bad I say, not from any injuries or bruises he has received, but from the extreme tension on his nerves and his great anxiety.  So bad is he that we were fearful for his mind this morning.  . . ."
Spurgeon said that he could not think himself out of his depression.  He said that his thoughts were like knives shredding his heart into pieces.
And, King David wrote about depression.  In Psalm 69 David said it was like being in deep filthy mud where there is no foothold
. . . . . Save me, O God, for the waters have come up to my neck. I sink in the miry depths, where there is no foothold. I have come into the deep waters. . . My eyes fail, looking for my God (Psalm 69:1-3
)."
Even if you do not battle depression personally, it is very, very likely that someone you love often finds him or herself in the quicksand of being down. This is an important sermon for all of us to hear.
For more resources, see David's web site and his series of films, Christians get depressed too.