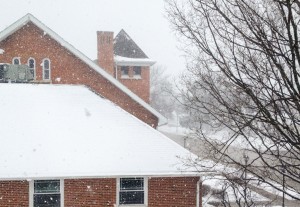 You have a chance to look in my study window. This invitation goes out to anyone, regardless of whether or not you attend The Red Brick Church.  I will be available in my study 7:00PM – 8:15PM on 1/21, 28, 2/4, 11. This will be an opportunity to learn from hearing about areas I am currently studying and, if time permits, to discuss questions you bring up. You can find out a bit more if you watch the below video.

********
The longer I serve as a pastor, the more I treasure opportunities to visit with our people. I so value those times when I just get to chat about all that is going on in our church. Some of our most helpful growth takes place when we talk informally.
God has given us all that we need for life and godliness through our knowledge of him (2 Peter 1:3). We need times where I can build into the flock.
Yet — time is so limited!
One of the areas I wish that I had more opportunity to talk with people about is areas that I currently believe it is critical for me to study – – and, perhaps, write about at some point.
So I'm carving out some time.
If you'd like to be involved in informal discussions about where I am focusing my reading and studies, then come by for one or more Thursday nights in the last part of January and the first part of February. I expect only a handful of people. But that's the fun part. And if we have more then we will adjust the dynamic accordingly. The goal isn't so much to know what I am studying as it is to help you grow theologically. I am expecting a very enjoyable and profitable time.