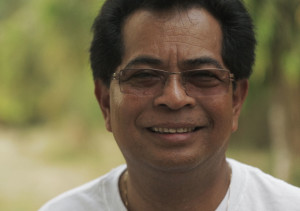 I highly recommend this story of forgiveness.
An estimated 1.4 million died at the hands of the Khmer Rouge in the Killing Fields of Cambodia. The film company Moving Works has produced a new movie that shows how the light of Christ can shine in the darkest places possible. This film is:
An astonishing story of God's love and grace, The Foremost chronicles the journey of Christopher LaPel, a Cambodian pastor who escaped the clutches of the Khmer Rouge regime only to return and cross paths with one of the most feared men in the country's dark history. It's an honest and hope-filled film that will challenge your views on forgiveness and grace no matter what you believe.
The Foremost from Moving Works on Vimeo.
HT: JT