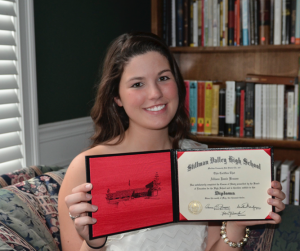 What am I missing? On one page or less, what reminders should we give high school and college graduates? I have been working on the below document for the last 20 years. It has been revised many times. But I still think it can get better.
Dear Graduate:
Congratulations on your accomplishment!
Since I was a youth pastor, I have thought about what I pray our graduates will remember from our church.  During the last year (2014), I have reviewed our philosophy of youth ministry in a renewed way. I deeply pray that you will always remember these things.
Never forget:
Jesus Christ is the only King.  He paid the penalty for His people.  Receive the gift of eternal life by believing in Him and your sins are forgiven.  The alternative is unthinkable (John 3:36). This is the Gospel (or the Good News of Christ) and it is not something just for isolated parts of life. It should shape how we live in every area. Christ is the center – – He is not just a name we chant to help us cope.
Many people think they are Christians when they are not (Matthew 7:21-23). The worst words that will ever be heard in human history will be when a group of people stand before Christ thinking they are Christians and find out that they are not. What scares me most as a pastor is the thought of some of our people being in that group. Be sure of your salvation! If you have any questions, talk to me, or someone who understands the Gospel, soon.
There is a need to grow as a Christian (Philippians 1:9-11, Romans 12:1-2).  Wisdom is skill for right living.  Wisdom is the saw we use to cut our way through life. We need a sharp saw if we are going to cut our way through decisions. We sharpen the saw by being in God's Word with a local church. Don't think you can simply put church on hold for the next few years.  During that time, you will make decisions that affect the rest of your life.  Make those decisions amid being involved in a good church and growing as a believer
The Christian life is the blessed or "happy" life.  For Christians, everything doesn't always fit together as neatly as you would like in the short run. But Psalm 1 is true.  The person who walks with God is the one who will be blessed.  Pursue the joy of Christian life. God promises that you won't be disappointed (Hebrews 11:6). Christ is both right and best.
And the way of the sinner is hard.  Please don't be deceived.  Don't buy the lie that you can make wrong choices and not reap the consequences (Galatians 6:7-8).  As believers you must make God honoring decisions or you will face the consequences of wrong choices.  Choose to sin, choose to suffer (1 Corinthians 10:11).
The people of the Red Brick Church love you. When we get to the other side, in the Heavenly City, we want to know you will be at our meeting spot: 5th tree, right side of the river, facing the throne of Christ.
In Him,
Pastor Chris Brauns