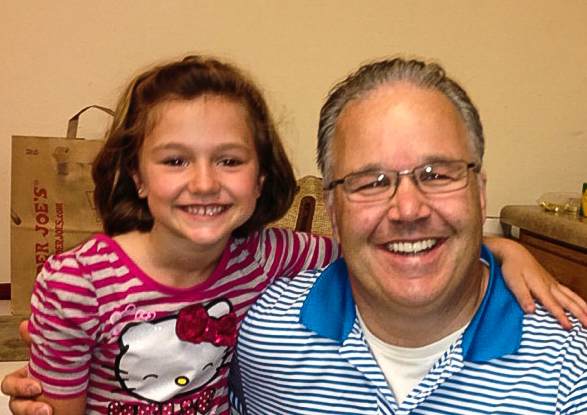 One of our goals as churches and families must be to equip our people to know important theological terms. A little girl in our church (see the above pic) recently took the time to make me a list of key terms. I especially liked the first one on her list. This year our church will  focus on  terms for Easter.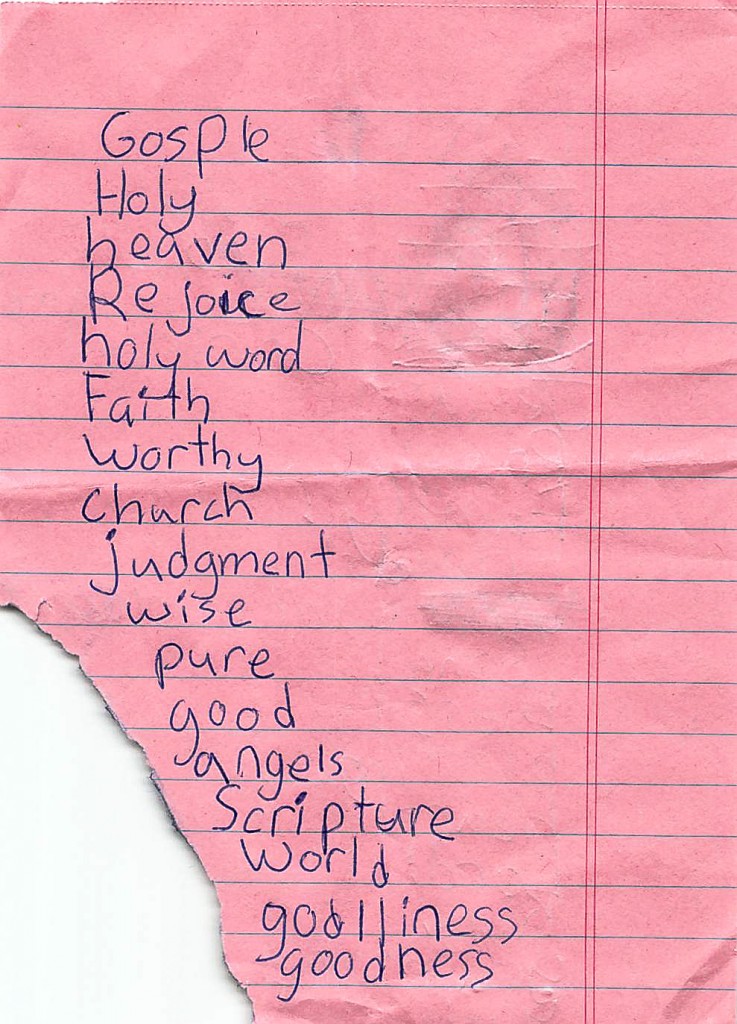 As a pastor, one of my greatest privileges is to have a relationship with the children of our church – – and thankfully we have a LOT of them.  I so enjoy their pictures.
I was especially thrilled a couple of weeks ago with a  set of notes Harleigh made for me.  She went through the Bible and identified key terms to know. You can see a picture of all four pages to the right.
Harleigh's list of terms is a good one.  "Gosple" [sic] is first  that is a good place to begin. If you don't know what "gospel" means then read this post – – which also features a picture of Harleigh!
In anticipation of Easter this year at the Red Brick Church, I will be publishing an Easter primer with a list of terms, places, and people that are essential for understanding Good Friday. My goal for the terms is that will be simple enough for children like Harleigh to understand  – – yet, comprehensive and deep enough to challenge our adults.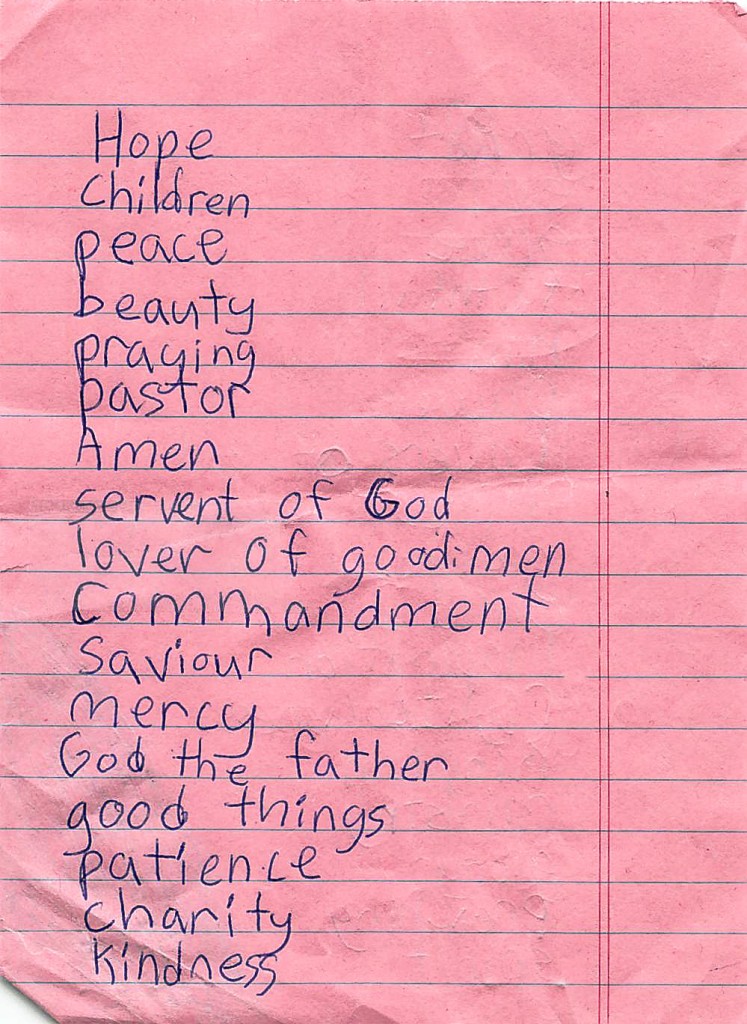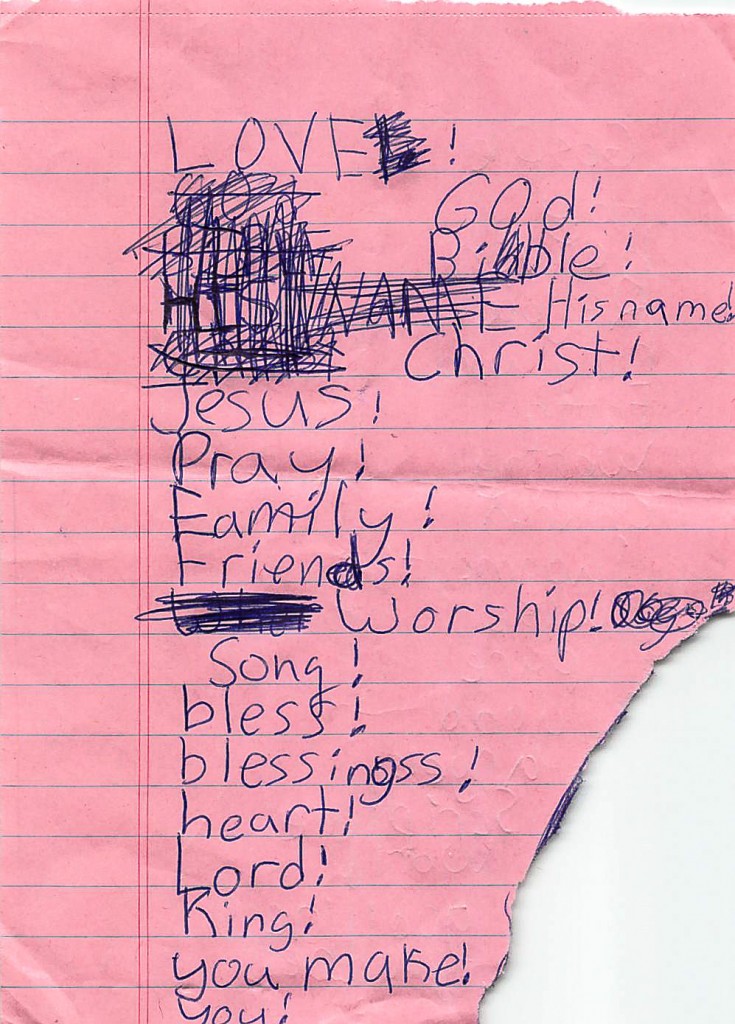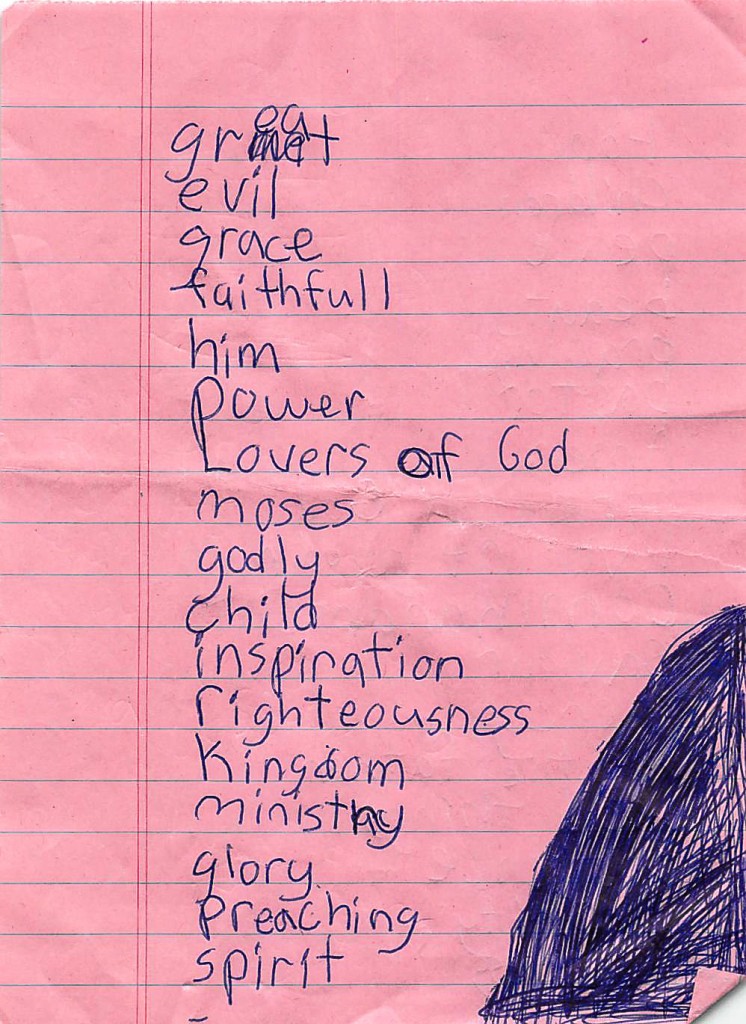 If you don't have a church home – – then be our guest at the Red Brick Church. Last week, we began a Life Group for parents of young children, and it is off to a wonderful start — you can read more here.
But wherever you are at, be sure you know the meaning of terms like "amen", "charity", "faith."
See also:
What does the little word "amen" express?
This week's word: justification
What do Christians mean when they reference the gospel or good news?