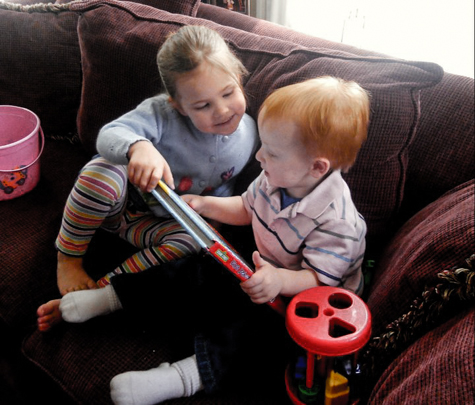 If you are a parent or grandparent of young children, at the very least watch the below video of Max Lucado reading aloud.
My younger sister's children are the perfect age for Max Lucado's new book, The Boy and the Ocean. I hope she reads it to them soon. While my sister doesn't need me to tell her how to snuggle with her children and read a beautiful book. Still, as a pastor and author, and older brother, it's fun to point out several aspects of Lucado's beautiful story:
Most important, the little boy isn't named. By not naming the child, Lucado makes this a story for for all children. He invites children to insert themselves into the story, and they will. As sure as little boys and girls knew they were the run-a-way bunny, children who hear The Little Boy and the Ocean read aloud will picture themselves as the ones looking out their windows at the mountains.
The descriptions of the beauty of God's creation will invite more discussion with little boys and girls. God reveals himself in creation (Psalm 19:1-7). My nephews and nieces don't have oceans and mountains outside their windows, but they have vast fields and the open sky. They know about big rivers and beautiful birds. So they can follow Lucado's lead and write their own poetry about the greatness of God.
The beautiful pictures will inspire children to "read" the book on their own. In a previous post, I shared why our family needs the below picture of my nephew: it's good for the soul to know beauty is possible and real. Children love books with pictures. Their minds absorb the words of the story and when they put on their Elmo slippers and read them on their own, they will hear the story read aloud.
Enough from me. Maybe to start, show this excerpt to your children or grandchildren.  But finish by reading
The Boy and the Ocean
to them yourself!
"The Boy and the Ocean" – A reading by author, Max Lucado from Crossway on Vimeo.