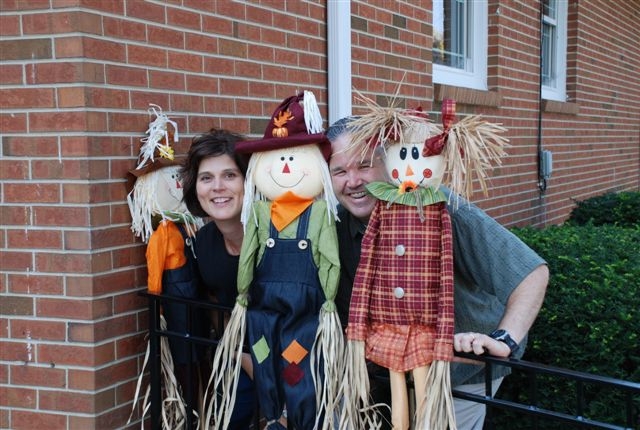 First, can you tell which one is not real? Who do you think is the best looking?
I don't share this picture only to be cute. Prayerfully walking around our church this morning, seeing how hard our church family has worked to prepare for this weekend–
On decorating
On having church programs available
On remodeling
On serving in ministries
It struck me that we will never again have an opportunity quite like this one in our community.
Consider:
We will never be 150 years old again.
We've recently completed the biggest construction project in the last 50 years.
Our church is Grand Marshalls in the parade. We have not one, but two floats. We're practically a parade unto ourselves. And, perhaps most important, we are not behind the horses.
Our guy, Bob Hoernecke, is the citizen of the year.
Our Fall programming is off to an especially strong start. AWANA, Sunday School, Bible Studies . . .
We are enjoying the increased space from expanding into the parsonage. Last year we were still working to get situated.
Only one service at 9:00. We'll be packed in like ecclesiastical sardines.
I am preaching on Psalm 20. I don't ever remember preaching on it before. And, it is a really cool, warm, and positive Psalm: another chance to proclaim the supremacy of the Lord Jesus Christ. There is so much to this Psalm.
The book we wrote – – Unpacking Forgiveness (See http://www.chrisbrauns.com/unpackingforgiveness/ ) is now available for $12. At least read the acknowledgements (you don't have to buy it to do that) and see how I mentioned Stillman Valley!
Remember, Jamie and I are donating the books to the church. If you buy one, you can view it as giving $12 to the church.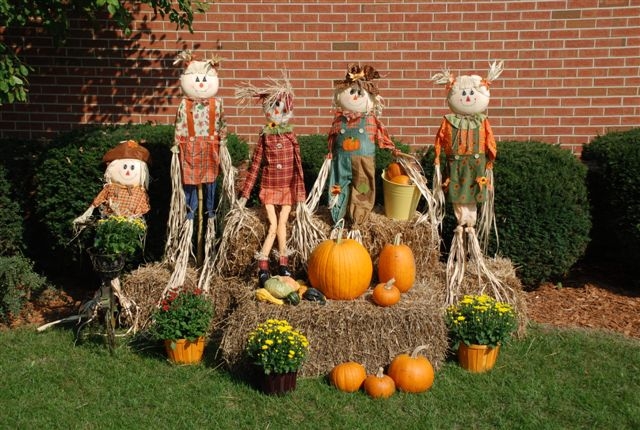 All of which is to say that we will never have another chance quite like this weekend again. Of course, there will be new opportunities. But, this is a special chance and we need to seize the day.
I wonder if you would do at least one of the following (and let me know if you would, that you did it):
Call three people and remind them that this is a new Sunday. They don't have to be new people. Just spread the excitement.

At a football game, talk to someone about church. Maybe even take a sermon series flier with you?

Pray on your knees for at least 5 minutes for our church and our ministry in the community.

Be at the church Sunday afternoon and tell someone what you like the best about the remodeling project.

Be at the church Sunday and show them what we have coming up in programs.

Invite 3 people into the church for cake, water, and balloons.

Get to church earlier than normal on Sunday so you can soak in the excitement. Then go up and down each aisle saying, "Hi," to people.

Pass out 3 sermon fliers at the parade and say, "This is a sermon series you don't want to miss."

Forward the link to the new sermon series flier to 20 people and write a personal invitation. You can see the link here:
http://www.theredbrickchurch.org/email/sailboat.html
I am so excited for the weekend. Let's have fun and share the excitement with as many as possible.
Chris.
Pray, pray, pray.